Zombies aren't just for adults! At Zombies Playground, we believe that zombies are for all people, whether they're living or (walking) dead, and so we offer a number of Junior Zombie T-Shirts for the youth who wants to celebrate her own zombie style. All of our junior t-shirts are sized slightly smaller than our adult t-shirts, being designed to fit a smaller body type. Many of the shirts are also more form-fitted when worn, rather than hanging loose. The one thing that all of our junior shirts have in common, though, are their rocking zombie themes! Ranging from hilarious to serious, virtually all of our zombie junior t-shirts deal with zombies in one way or another, and the ones that don't still reference the end of the world in some way. And did we mention that they also happen to be exceptionally comfortable? Why, so we did. Whether you want to wear a frightening zombie logo on your day out on the town or if you're looking for a funny zombie shirt to enjoy on your off days, you're sure to find it here in the Junior Zombie T-Shirts category at the Zombie's Playground!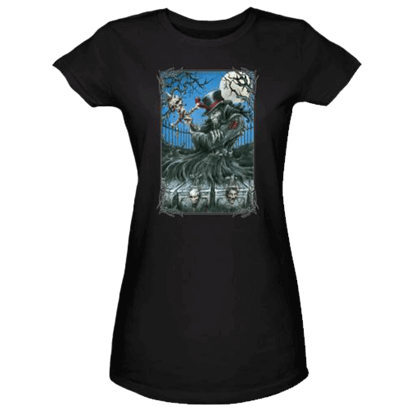 Item # ZB-3022
This zombie is not your typical brain-hungry corpse. The Junior Voodoo Zombie Graveyard T-Shirt depicts a fully-fledged ghoul that looks capable of using voodoo and mysticism to raise the dead from their graves as zombie servants.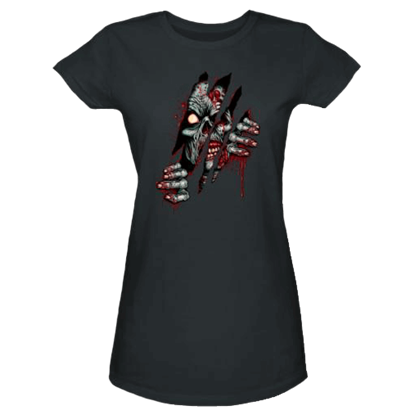 Item # ZB-3042
Let the zombie inside you see the world with the Junior Zombie Within T-Shirt. There is no letting your inner zombie go completely. For now, letting it see the outside world while it claws through your chest and shirt is enough.