Here at Zombies Playground, we pride ourselves on providing the widest assortment of weapons possible, all so that you can be totally prepared for any level of zombie attack. If you are practicing for a zombie attack or putting together your own zombie games, then real weapon and plastic weapons are unsuitable. What you will want are some of our great LARP weapons! LARP stands for live action role play and is best defined as a group of like-minded individuals getting together to play out a fantasy or fictional scene that generally involves combat of some sort. It comes in various styles or flavors, ranging from medieval and pure fantasy to modern and post-apocalyptic. Here, we cater more towards those with a more modern flare and beyond, as these are some of the most common settings were one will find zombies. What sets our LARP weapons apart from our other weapons is that unlike our plastic weapons, our LARP weapons are made to such standards that can readily be used in combat-like situations. This means you can battle without fearing that the weapon will shred or break in your hands, as well as the comfort in knowing that the weapon is soft enough to use on others without potentially hurting them! All of our LARP weapons are approved for use and are made from an amalgam of materials, although the most common combination is heavy duty foam, silicone skin, and a fiberglass core. Here we offer a few different categories of weapons and tools, to best help you find the zombie LARP gear for you! Within, you will find all manner of weapons, ranging from conventional arms like knives, swords, and spears that are obviously made for battle, as well as improvised weapons that depict things like sledge hammers and wrenches, tools that were once for mundane tasks but have proven to be quite effective for use against a zombified foe! We also offer a few defensive tools too, to help keep you safe in a zombie LARP! So if you are looking for something to train with or something to use in your next simulated battle against the undead, you will want to check out our LARP Weapons, because you are bound to find the ideal weapon right here at Zombies Playground.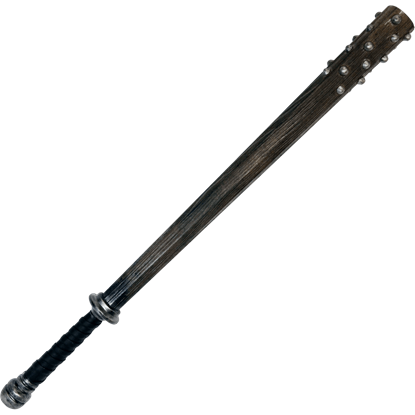 Item # CL-80
The Dentist is a realistic reproduction of a studded club, which is perfectly suited to the context of our post-apocalyptic line of products. It is also quite appropriate for classical LARPers that seek an alternative to edged weapons.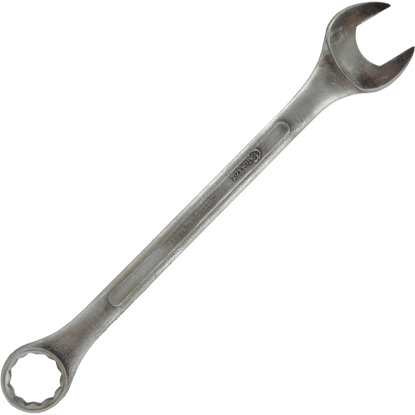 Item # CL-84
Like all items of the Zombicalypse collection, the Nutcracker is a very realistic reproduction of a common tool, in this case a mechanics wrench. Its silver color gives it an unmistakable stainless steel look.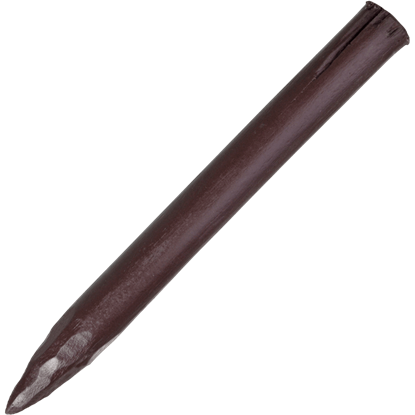 Item # CL-193
Stop the vampire scourge upon the land, taking advantage of every resource available to you. The Wooden LARP Stake can be used by anyone, including peasants and villagers with little to no weapons training.