You might be wondering why, exactly, a shovel belongs in the category of "Real Weapons". Well, here at Zombies Playground, we can assure you that our Survival Shovels are, indeed, real weapons that are fully capable of ending a zombie's life in a rather brutal, yet quick and efficient manner. Blunt force trauma to a zombie's skull is actually as effective as removing its head altogether, it seems. Each and every one of these shovels is made from quality materials of the sort that combat knives, axes, and machetes are typically made from. The end result is a truly impressive and highly durable shovel that can be reliably used for digging trenches and other defenses, as well as for bashing, prying, and even making crude cuts with the tip of the shovel's blade. Some of these shovels are even convertible tools, shifting their form into different shapes to fulfill a variety of different tasks and making them that much more effective at both survival tasks and killing zombies. Some people might think that a shovel is among the worst weapons to use whenever killing zombies, but that's just not true. Granted, it might not be an ideal weapon, but any one of our Survival Shovels is nothing if not rugged and effective, both in tasks required of wilderness survival and in tasks required of zombie slaying.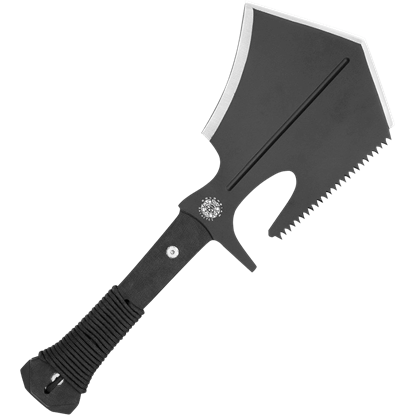 Item # UC3170
The multi-use Colombian Field Survival Shovel can be used as an axe, throwing knife, shovel, or saw. This all purpose tool is a great addition to your camping gear or bugout bag, freeing up space from more cumbersome equipment.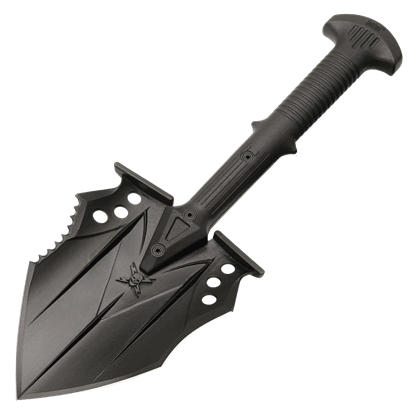 Item # UC2979
The M48 Tactical Shovel is the ultimate heavy-duty shovel, as well as a fine defensive weapon. You can use it to dig trenches and work around camp, and then turn around and smash, slash, and bash zombie heads with ease!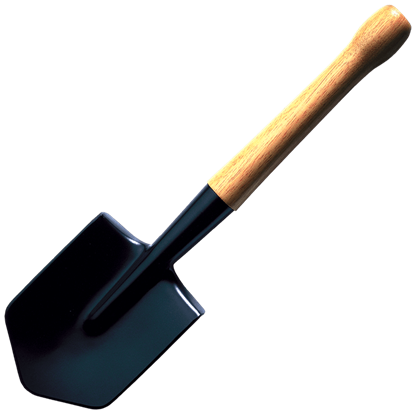 Item # 07-92SF
Never underestimate what a good shovel can do. This Special Forces Shovel was designed to be great, not just good. Modeled after the Soviet Spetznaz shovel, this item is a survival and utility tool and potential self-defense weapon.